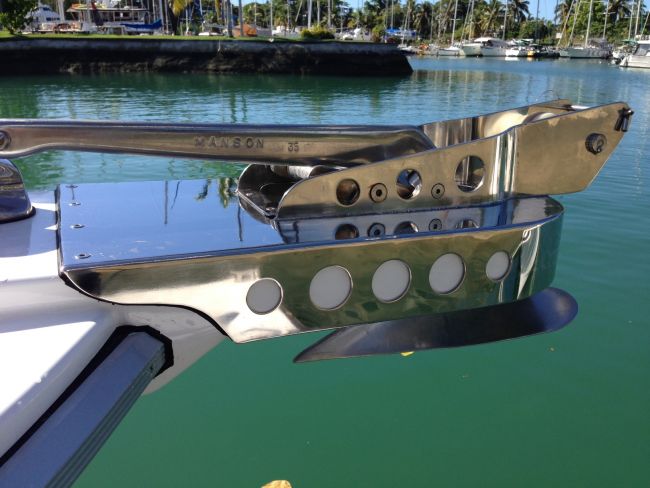 We produce top quality fabrications by skilled, in house fabricators/welders who are capable of creating just about anything with special attention to detail. We are unsurpassed in local marine circles, and are meticulous in order to meet high standards of workmanship.
Some exampes of what we can produce include:
Rod holders
Bimini frames
Spray dodger frames
Anchor/chain plates
Stanchions & rails
Boarding ladders
Customised hinges, fittings etc.
All stainless fabrications are made using 316 stainless steel.
Photo Gallery